Hello everyone!
In this issue, we will continue to introduce to you what skills can be developed by building block toys ?
** [Imagination] and [Creativity] **
Kids have to decide:
What do I want to build ?
What shapes of block to use ?
What colors to use?
How to read the instructions?
Recall the physical forms ?
How about enhancing it by myself? How to express it so people can understand my ideas?.......
It is a very good & playful exercise on the baby's imagination, structural thinking and modeling ability.
Of course, with the participation of parents and peers, the kid's [imagination] and [creativity] will definitely be higher and farther!
~ In the next issue, we will continue to introduce the benefits of building blocks. Please stay tuned . ~
こんにちは、みんな!
今号では、積み木おもちゃでどのようなスキルを開発できるかを引き続き紹介します。
**【想像力】と【創造力】**
子供たちは次のことを決定する必要があります。
何を作りたいですか?
使用するブロックの形状は?
何色を使う?
説明書の読み方は?
物理的なフォームを思い出してください。
自分で強化してはどうですか? 人々が私の考えを理解できるように表現するにはどうすればよいでしょうか?.......
赤ちゃんの想像力、構造的思考、モデリング能力を鍛えるのにとても良い遊び心のあるエクササイズです。
もちろん、保護者や仲間と一緒に参加することで、お子様の【想像力】と【創造力】は確実に高く、遠くへ!
~ 次回も引き続き、積み木のメリットをご紹介していきます。 どうぞご期待ください。 〜
我們是專業定制人偶, 定制模型玩具和禮品的製造商.
(OEM & CUSTOMER-CUSTOMIZATION WELCOMED)
LECONCEPTS HOLDINGS COMPANY LIMITED
website : www.leconcepts.biz
email : info@leconcepts.biz
tel : 852-28600051
#Leconcepts #blocks #bric #Building
#IMAGINATION #CREATIVITY
#toys #gifts #manufacturer
#OEM #education #games# intelligence
#plastic #wood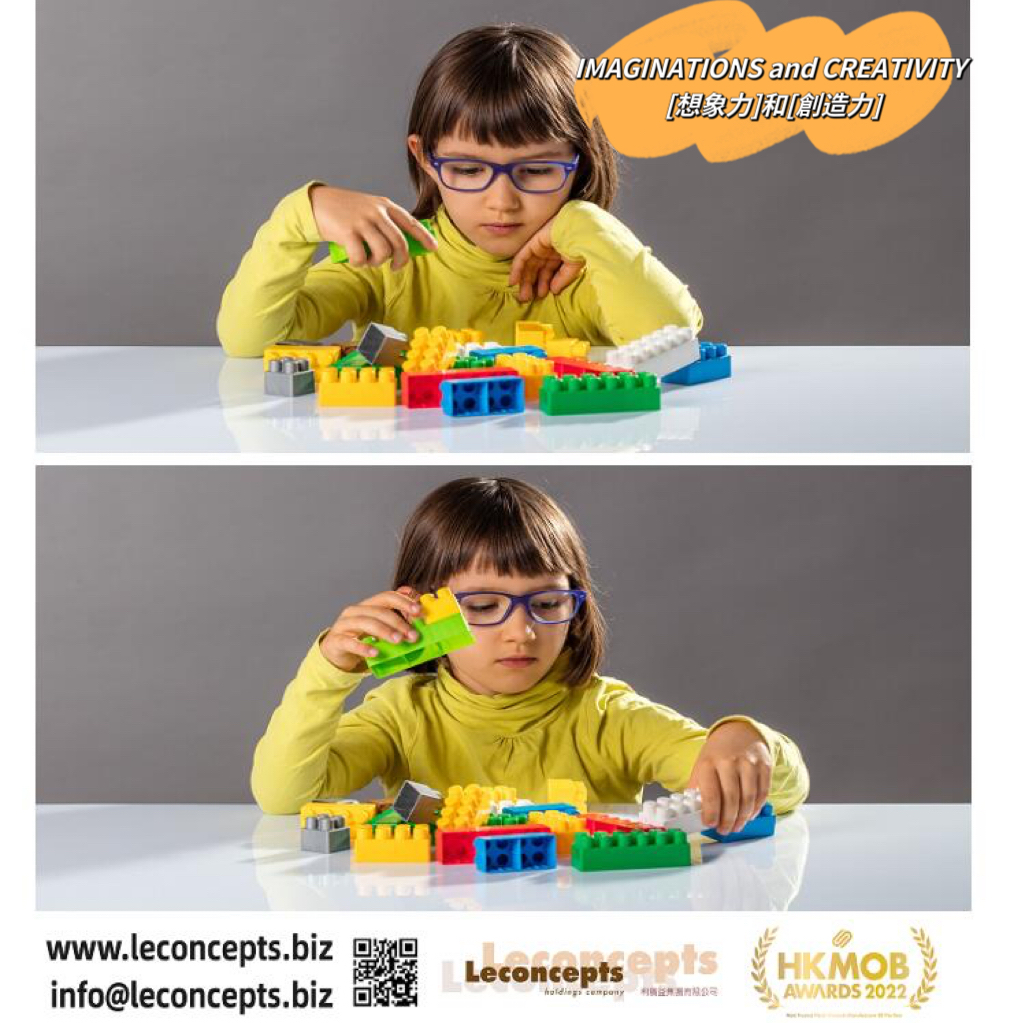 Contact info
Room 3208, Central Plaza, 18 Harbour Road, Wanchai, Hong Kong

(852) 2860 0051

(852) 2860 0066

info@leconcepts.biz
Contact Us
Copyright 2023. Leconcepts Holdings Company Ltd. All Rights Reserved.
© 2023. 利廣益集團有限公司. 版權所有
Web Design by Inspirr